Speaker
Josef Chirhart

Head Men's Basketball Coach for Centralia College

Josef was recently named Head Men's Basketball Coach for Centralia College, and is taking on the challenge of running the inaugural 3-on-3 Streetball games for Centralia-Chehalis Chamber of Commerce. 
Prior to joining the basketball program at the College, Josef was the Head Boys' Basketball Coach for Tenino High School from 2013-2022 and also became the Athletic Director in 2017.  During his tenure with Tenino, he started the Tenino Youth Basketball League, which launched with about 50 members and grew to more than 160 kids prior to the Covid shutdown. 
Josef was born and raised in Anchorage, Alaska, where he graduated from high school as the 2002 Alaska State Male Athlete of the Year.  He moved to Lacey, WA where he played basketball, and attended and graduated from St. Martins College in 2007.  In addition to his role at Tenino High School, he spent five years coaching at Yelm High School as an Assistant Basketball & Football Coach and also spent 1 year at Olympia High School as Girl's Varsity Assistant Coach.
Now that he is working for Centralia College Josef looks forward to becoming more involved locally, which the 3-on-3 Streetball Festival offers.  "This is such a great opportunity to get to know and work within the community," commented Josef. "Historically I've worked exclusively with youth and now I get to expand my passion to young adults and older players."
Sponsor
Date
Aug 05 - 06 2023
Expired!
Labels
Chamber Sponsored Event
3-on-3 Streetball Festival
Mark your calendars for our 1st Annual 3-on-3 Streetball Festival!
Centralia-Chehalis Chamber of Commerce is thrilled to announce its first annual 3-on-3 Streetball Festival! We are bringing the excitement of 3-on-3 basketball to the streets of Chehalis this summer.  The tournament takes place a short walking distance to our downtown restaurants, bars, and shopping.

Coach Chirhart, left, is our tournament director
Location
Pacific Avenue
a short walking distance to downtown restaurants, bars, and shops!
Cost:
$160 Adult & Silver Division ($40 per player)
$140 Youth Divisions ($35 per player)
Divisions:
 

Male and Female for each Division

Adult 18+
Silver 55+
Youth Grades 9 – 12

For more information call the Chamber at 360-748-8885, email [email protected] for details.

Purchase Shirts and Water Bottles
Event Presented By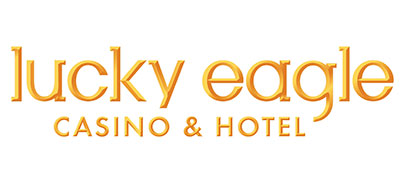 Hoop Sponsors

Stage Sponsor

Download the Event booklet and Map
Register Your Team Today!
Registration Form PDF
Waiver/Release Form PDF
To register you can either download the forms available  (above) OR complete the online form provided (below)
If you have any trouble submitting this form, please call our office and we will happily get you registered: 360-748-8885.
Sponsors Sought!
Sponsorships range from $3,500 for a two-year sponsorship of a hoop down to $100 to be included in a coupon book and program guide for the players and their families.  Logos can be placed on the Hoop backboards.
Sponsor opportunities include:
Hoop Sponsor (logo on backboard): $1500 1 year commitment  $3500 2-year commitment
Youth Division Sponsorship: $2,500
MC & Entertainment Stage sponsorship: $1,500
Prize Sponsor: Talk to us!  In-kind and cash
Call 360-748-8885 or email [email protected] for details
Hourly Schedule
Event Schedule
8am

-

9pm

Register and Warm-up

Sign up registration table and warm-up open
9am

Start Pool Play Starts, Tournament follows