Annual Member BBQ
The Chamber had a full house at its annual Member BBQ. The food provided by Lucky Eagle Casino & Hotel was fantastic – chicken and pulled pork with apple-slaw, baked beans, potato salad, and more! Dick's Brewing hosted the event.
We raised $295 for the Rob Fuller Scholarship Fund. Thank you to The Refined Man and Best Life Massage for their contributions to the raffle!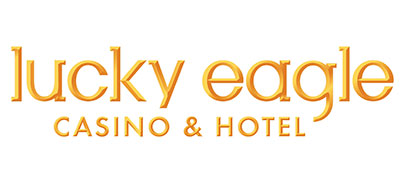 Centralia-Chehalis Chamber Hosts Debates!
Thursday, October 12 • O'Blarney's at Gibson House
221 N Tower Ave, Centralia
This is a great opportunity to meet the candidates and hear from them directly.
Positions covered by the debates include:
City of Chehalis, Position #4
Port of Centralia, District #3
City of Centralia, Positions #1, 2, & 3
Cornhole Tournament & Sausage Fest Raises $3,679 for Rob Fuller Scholarship Fund
Dick's Brewing hosted another exciting Cornhole Tournament and Sausage Fest on September 9. Dick's has been putting this event together since 2017 to raise funds for a variety of non-profits. Funds are raised through tournament fees and a spectacular raffle. They've recently focused their efforts on assisting the Rob Fuller Scholarship Fund which strives to raise $10,000 annually to benefit Centralia and Chehalis students.
ToledoTel Hosted September BAH
Each September ToledoTel hosts a Business After Hours at their shop in Toledo. Chamber board and staff were especially pleased to attend as ToledoTel is not only a steadfast supporter and member of the Chamber but is now also a vendor! They replaced the Chamber's phone system as part of a project to bring fiber internet to its offices. ToledoTel and Rainier Connect were a great team that has fully upgraded the Chamber's communications.
Shown here is ToledoTel Engineer Aaron Nelson welcoming staff and guests to the BAH.
40th Anniversary for Dick's NW Sausage & Deli
The October Business After Hours is hosted by Dick's Northwest Sausage & Deli as part of their month-long 40th Anniversary celebrations! Be sure to "like" their Facebook page to stay updated about anniversary specials and raffles. The BAH is Thursday, October 19 from 5 to 7 pm at 5945 Prather Rd SW, Centralia. Their Facebook page is at facebook.com/DicksNWSausage. Shown here are Julie and Dave Pendleton with their daughter, Madison McGregor (left).
Boo! Trick or Treat Transit!
Twin Transit offers four stops:
Fairway Center Shopping Mall in Centralia
Pine Street Plaza on North Railroad Avenue in downtown Centralia
Chamberway at Twin City Town Center Shopping Mall in Chehalis
Lewis County Historical Museum in downtown Chehalis
Allure Medical Aesthetics
The Chamber helped Allure Medical Aesthetics with the grand opening of their services in Morton by hosting a Ribbon-Cutting Ceremony. Allure is located inside Veronicutz at 218 Main Avenue. Shown here is owner RN Alexis Chambers with supporters excited to help her celebrate!
Interstate Honda
The Chamber enthusiastically hosted a Ribbon-cutting ceremony for Interstate Honda on September 21. Shown here is their management team with Chehalis City Counselor Katie McDougall and Chamber Ambassador Cara Legg assisting. President John Csernotta and his wife Lynn have curated a great team of employees.
Better Homes & Gardens Real Estate Northwest Home Team
An energetic and enthusiastic team of staff and brokers celebrated the completion of their transition of new owners and re-branding from the former Realty World to Better Homes & Gardens Real Estate. Owners Steve Poulos, Matt Brady, and Jessica Poulos are shown here (front center) with their team at the Ribbon Cutting Ceremony on September 6.
Fuller Designs Ribbon Cutting Celebrates New Building
Four companies are celebrating a Ribbon Cutting Ceremony on Wednesday, November 8, at 4:30 pm celebrating the completion of a new building at 1111 Kresky Avenue by Fuller Designs. Their former building at 1101 is now the home of On Top Roofing. The public is invited to stop by for the festivities as Fuller Designs, Waymaker Developments, LLC, Evolution Health, and On Top Roofing celebrate their new digs!